An island and that too in the Mediterranean Sea! We bet you can already imagine the breathtaking and much longed for views of beautiful white sand on the edge of clear water. The tourist package, though, is more than just the beaches. One of the hottest tourist hub in all Europe, whether you want to relax or to enjoy the life, the island is the nature's gift for you to explore.
The Beaches
They are not private. Protected from the developmental projects associated with tourism industry, a lot of them being secluded and virgin coves still, the beaches are one of the major attractions for both the locals as well as the millions of tourists. A warm climate around the year further supports their growing popularity. What's more, the Mallorca coast is ideal for snorkeling and scuba diving.
Nikki Beach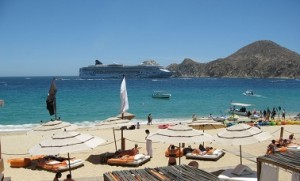 The experience of beach clubs exists in Mallorca due mainly to the Nikki Beach that combines all the concepts of entertainment, dining, fashion, music, and art as one. For some ultimate lavish fun in the sun with the hottest crowd parties, sneak around to this exotic place on Calvia Beach. Find the dish from among the international cuisines to delight your appetite, drink to your satisfaction, and dance away the night to live classy entertainment shows.
Trails, Caves & the Natural Springs
Reserves and wetlands protected to save the marine and bird lives are allowed to be visited by tourists. Those wishing for a more thrilling life experience are also bound to enjoy the spectacular trails that lead to the most popular caves in the area such as the Drach Caves and the Hams Caves. Also, if your trip had been planned around the seasonal days of rain, you may get a chance of enjoying the magical Ses Fonts Ufanes springs that have been stated as a national monument in order to shield the water source.
The Cathedral of Santa Marias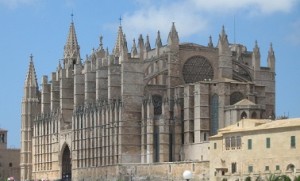 Built over a pre-existing mosque, the Roman Catholic cathedral was initially built in a Gothic style that had additions to it over time. As a place of worship and prayer, it stands tall and proud as a reminder of the prosperous past and immediately appeals to those especially who have a genuine interest and curiosity to know the historical accounts.
Bellver Castle
One of the most popular sites on the island, this castle from medieval times is still erected in all its former glory. It occupies a prominent position in the Palma City and now, serving as a museum, it is used for a host of leisure and cultural programs and activities.
Jardines de Alfabia
This estate has buildings in an outstanding combination of Arabic, Renaissance, Gothic, Roman, Baroque, English, and Rococo characteristic feature styles. In their peaceful and picturesque stretch, the adjoining gardens, too, enable one to visualize and be with its occupants of more than ten centuries ago.
The place is classic, romantic, and dramatic in all its essence. Planned to keep you and your families entertained, the area is continuously planning on activities and places to cater to all your needs